Going through a bit of a phase, I'm guessing most brides-to-be do, where I feel like none of what I want is going to happen and I'm second guessing all of my original ideas. 
Example:  I've always collected glass vases and paperweights, and more recently I fell in love with milk glass and hobnail... I'm now thinking that a collection of hobnails in different soft shades with single flowers like peonies and mums and garden roses (big fat round flowers in other words) and simple arrangements of a few fat flowers (that I'd love to attempt on my own after a trip to the flower markets!), would be really pretty as a continuous centerpiece down a long communal table.  Not exactly in line with the original Indian/ Moroccan bright colors relaxed cocktail party concept!
Here are some beautiful hobnail items I found on
Ebay
: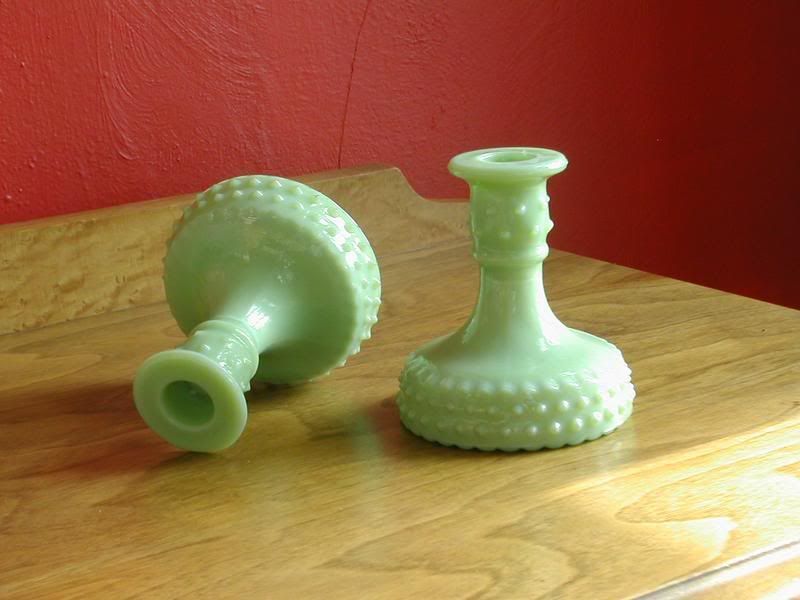 I'm OBSESSED with turquoise milk glass so when i spotted this item, I tried to resist, but I had to have it!  I just won the auction for $25.49! 


This
purple hobnail opalescent hobnail covered compote
is AMAZING!!!  Bidding ends in just under 3 days, it's had 9 bids and and it's already up to $90.99 so I have a feeling it's going to go for a lot, but if it looked like it was going cheap I'd be really tempted, it is divine!